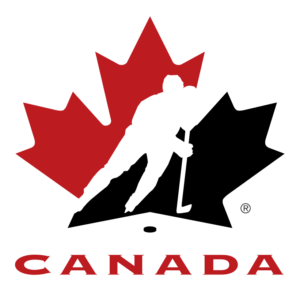 Team Canada is in the semifinals of the 2018 Spengler Cup.  On Friday from Davos, Switzerland, Canada defeated Germany's Nuremberg Ice Tigers 6-2 to close out Group Cattini action.
Five Canadian players reached double digits in points. Defenseman Dante Fabbro of Coquitlam, British Columbia notched two goals. Other Canadian players with two points were Dion Knelsen of Three Hills, Alberta (one goal and one assist). Daniel Winnik of Toronto, Ontario (one goal and one assist), Dominic Moore of Thornhill, Ontario (two assists) and Maxim Lapierre of Saint-Leonard, Quebec (two assists). Other Canadian goal scorers were captain Andrew Ebbett of Vernon, British Columbia and Zac Dalpe of Paris, Ontario.
Team Canada's opponent in the semifinals on Sunday is still to be determined. They could play the Ice Tigers again, as the German squad is playing Russia's Mettalurg Magnitogorsk in Saturday's quarterfinal with the winner to face Canada. Mettalurg Magnitogorsk was beaten by Finland's KalPa 1-0 in overtime on Friday. Like Team Canada, KalPa has reached the semifinals and will face either HC Davos or HC Ocelari Trinec of the Czech Republic on Sunday. HC Davos will play HC Ocelari Trinec in the other quarterfinal on Saturday.
It will be interesting to see the time of the Team Canada game on Sunday. Do not be surprised if they will have to play in the evening on Sunday in Switzerland if HC Davos is in the other semifinal. That is because the gold medal final on New Year's Eve is a noon start time and HC Davos will want enough rest in between the critical games of the tournament.