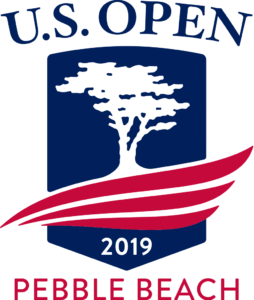 Brennan Little of St. Thomas, Ontario has won his second career golf major–as a caddie. On Sunday at the 2019 United States Open from Pebble Beach, California, Little was the caddie for champion Gary Woodland of the United States. Canadian golf fans would know that Little was also the caddie for Mike Weir at the 2003 Masters in Augusta, Georgia when Weir became the first Canadian male golfer all-time to win a major.
On Sunday, Woodland shot a four round score of -13 to beat fellow American Brooks Koepka by three strokes. Just defeating Koepka was a significant accomplishment for Woodland. Over the last three seasons, Koepka has won four majors as he has won the U.S. Open and PGA Championship each twice.
With the win, Woodland becomes the third American golfer to win a major this season in men's golf. He follows Tiger Woods, who won the Masters and Koepka, who won the PGA Championship. An American has also won the last five U.S. Opens as Jordan Spieth won in 2015, Dustin Johnson won in 2016 and Koepka won in 2017 and 2018.
Little was the caddie for Mike Weir up until 2010. Since then Little has been the caddie for Sean O'Hair of the United States and Camilo Villegas of Colombia before joining Woodland in 2017. Since joining Woodland, Little has helped his new employer also win the 2018 Waste Management Phoenix Open.