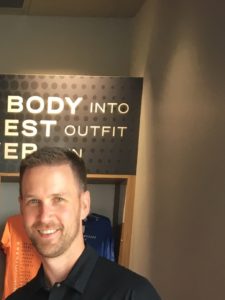 The 2021 Tim Hortons Brier got underway on Friday from the Markin MacPhail Centre in Calgary, Alberta. The defending champion, Brad Gushue of St. John's, Newfoundland, who is representing Team Canada, got off to an impressive start with a convincing 6-2 win over contender John Epping of Peterborough, Ontario.
Gushue had complete control throughout the 10 ends of action. He picked up deuces in the fourth and sixth end, and then a steal in the seven end, which put him up by a commanding score of 5-1 at the time,
This is the 18th time that Gushue is participating at the Brier. He previously won in 2017 in his home province of Newfoundland, as well as last year in Kingston, Ontario. However, Gushue did not have a chance to compete for Canada at the 2020 World Men's Curling Championship in Glasgow, Scotland, because it was cancelled due to coronavirus.
Gushue won the gold medal for Canada at the 2006 Olympic Winter Games in Turin, and the 2017 World Men's Curling Championship in Edmonton. Other winners on Friday were Saskatchewan, the second wildcard team (skipped by Kevin Koe of Calgary), and Quebec. Saskatchewan beat Nunavut 10-2, Quebec beat Newfoundland 7-6 in a competitive, tight battle, and Koe defeated Nova Scotia 7-4. The Nova Scotia team is skipped by Scott McDonald of St. Thomas, Ontario, as the team's regular skip, Jamie Murphy, could not enter the Calgary bubble due to family commitments.