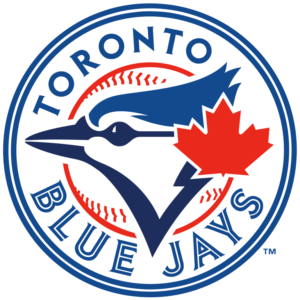 The Toronto Blue Jays had an impressive sweep over the Boston Red Sox this past weekend at Fenway Park. They won by scores of 7-3, 5-4, and 13-1, and in the process have improved to a record of 63 wins and 50 losses, and lead the Seattle Mariners by two and a half games for the final playoff spot in the American League.
However, all the talk, and deservedly so, was the impressive hitting of rookie second baseman Davis Schneider. In his first three MLB games, he batted .692 with two home runs and five runs batted in. During 13 at bats and 15 plate appearances, Schneider scored three runs, had seven singles, one walk, 15 total bases, was hit by a pitch once, and had an on base percentage of .733, and slugging percentage of 1.154.
The Blue Jays did not add a lot of offense at the trade deadline, and instead went within the organization to find a bat they desperately needed. Now manager John Schneider needs to keep Davis Schneider in the lineup and bench their most unproductive at bat this season in Daulton Varsho.
In the Blue Jays's 7-3 win on Friday, five Blue Jays hot a home run. They were Vladimir Guerrero of Montreal, Quebec, Schneider, Varsho, Matt Chapman and Whit Merrifield. Meanwhile, Alex Manoah had a quality start as he gave up three earned runs in 6 2/3 innings pitched, and had five strikeouts compared to two walks.
In the Blue Jays's 5-4 win on Saturday, Schneider went three for three, George Springer went four for four, and Brandon Belt homered. Toronto won the game on a major base running mistake by Red Sox catcher (and former Blue Jay) Reese McGuire, who thought a hit to the outfield was a home run, and not in play. The fly ball was caught by Blue Jays outfielder Kevin Kiermaier, who doubled up McGuire at second base.
Then in the series sweep by a dozen runs, Schneider led the Blue Jays with four hits, and had Toronto's only home run. Chris Bassitt was outstanding as he gave up one earned run in seven innings. He had six strikeouts compared to three walks.