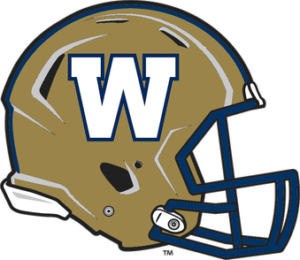 The Winnipeg Blue Bombers of the Canadian Football League have signed linebacker Adam Bighill. A native of Montesano, Washington, Bighill returns to the CFL after spending the 2017 football season with the New Orleans Saints of the National Football League.
Bighill originally played for the British Columbia Lions from 2011 to 2016. During that time he was a four-time CFL all-star (2012, 2013, 2015, and 2016) and was the CFL's most outstanding defensive player in 2015 as he led the CFL with 117 tackles. In 99 games, Bighill had 489 defensive tackles, 33 sacks, eight interceptions, one touchdown and eight forced fumbles.
Interestingly, Bighill's lone CFL touchdown came against the Blue Bombers in a 53-17 win for the Lions on September 27, 2013. Bighill had a 74 yard fumble return for a touchdown at the 40 second mark of the game. It was one of three defensive touchdowns the Lions had against the Blue Bombers in the game of 70 yards or more as Dante Marsh had an 80 yard interception return and Cord Parks had a 75 yard fumble return for a touchdown.
Last year for the Saints, Bighill had one tackle in three games. It came in the Saints' 52-38 shootout win over the Detroit Lions in week six. He was also playing for the Saints in their week 1 29-19 loss to the Minnesota Vikings and their week 11 34-31 win over the Washington Redskins. Bighill was released by the Saints on May 14.
In other Winnipeg sports news, it was a tough weekend for the Jets and their loyal hockey fans. They lost 2-1 to the Vegas Golden Knights on Sunday and lost the Western Conference Final four games to one. The Golden Knights will await the winner of the Tampa Bay Lightning and Washington Capitals in the 2018 Stanley Cup Final.