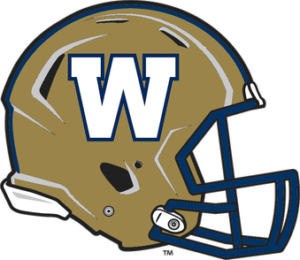 The Winnipeg Blue Bombers clinched the final playoff spot in the Canadian Football League's Western Division. On Friday at the Investors Group Field, the Blue Bombers delivered an impressive 29-21 win over the Calgary Stampeders to improve to a record of 10 wins and seven losses on the season.
It was also a memorable victory for Blue Bombers quarterback Matt Nichols. In his career, Nichols had never beaten the Stampeders. He has gone 0-4 with the Edmonton Eskimos and 0-4 with the Blue Bombers. On Friday, Nichols was very strong as he completed 24 of 33 passes for 358 yards and two touchdowns.
It was a very strong third quarter for Winnipeg. The Blue Bombers outscored the Stampeders 20-6 and took a 26-18 lead heading into the fourth quarter after trailing 12-6 at halftime.
The Winnipeg win cleared the Canadian Football League playoff picture heading into the final weekend of the regular season. The Blue Bombers win eliminated the Eskimos. Winnipeg is guaranteed third in the Western Division and will play the Calgary Stampeders again in the Western Division semi-final if the Stampeders lose to the B.C. Lions on Saturday in Vancouver. If the Stampeders beat the Lions, Calgary will win the CFL Western Division regular season title, and the Blue Bombers will play the Saskatchewan Roughriders in the Western Division semi-final.
The Lions are guaranteed fourth in the Western Division and will face the Hamilton Tiger-Cats in the Eastern Division semi-final. The winner will face the Ottawa Redblacks in the Eastern Division Final.