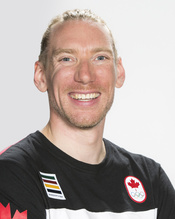 Ted-Jan Bloemen of Calgary, Alberta has won Canada's fourth gold medal at the 2018 Olympic Winter Games in Pyeongchang. Bloemen placed first in the men's 10000m speed skating event and became the first Canadian to medal in the distance since Frank Stack of Winnipeg, Manitoba won a bronze medal at the 1932 Olympic Winter Games in Lake Placid.
Bloemen not only won a gold medal, but was able to do so in Olympic record time. Bloemen skated to a time of 12 minutes, 39.77 seconds. Jorrit Bergsma of the Netherlands won the silver medal with a time of 12 minutes, 41.98 seconds. Nicola Tumolero of Italy won the bronze medal with a time of 12 minutes, 54.32 seconds.
Bergsma had the old Olympic record of 12 minutes, 44.45 seconds. It should be noted that Bloemen has the world record in the men's 10000m. He had a time of 12:36.3 at a World Cup in Salt Lake City on November 21, 2015.
Bloemen comfortably reached the podium. He was 15.77 seconds faster than fourth place finisher Seung-hoon Lee of South Korea.
Bloemen, who was born in the Netherlands but was able to get Canadian citizenship because his father was born in Bathurst, New Brunswick, has lived in Calgary since 2014 and trains at the Olympic Oval. There is no doubt he is a proud Canadian.