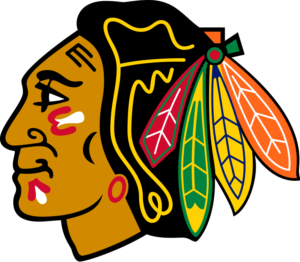 The Chicago Blackhawks have named Derek King of Hamilton, Ontario their interim head coach on Saturday after firing Jeremy Colliton of Blackie, Alberta according to ESPN. This is King's first head coaching job in the National Hockey League. He was previously a coach with the Grand Rapids Griffins of the American Hockey League from 2002 to 2004, an assistant coach with the Toronto Marlies of the American Hockey League from 2009 to 2014, an associate coach with the Marlies from 2014 to 2015, assistant coach with the Owen Sound Attack in 2015 to 2016, assistant coach with the Rockford IceHogs from 2016 to 2019, and the head coach with the IceHogs from 2019 to 2022.
As a player King played 14 seasons in the NHL with the New York Islanders, Toronto Maple Leafs, Hartford Whalers, and St. Louis Blues from 1986 to 2000. In 831 games, King had 261 goals and 351 assists for 612 points. He was a +9 with 417 penalty minutes, 209 power-play points, one shorthanded point, 37 game-winning goals, and 1786 shots on goal.
King's finest season in the NHL came with the Islanders in 1991-92. That year he had career highs in goals (40) and points (78).
On Sunday, King won his first game as a coach of the Blackhawks. Chicago defeated the Nashville Predators 2-1 in overtime on a game-winning goal by Alex DeBrincat.