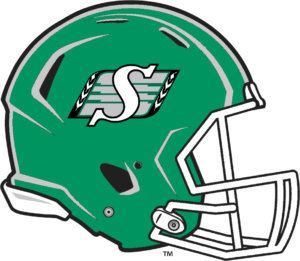 The Saskatchewan Roughriders beat the Montreal Alouettes 17-10 on Friday night in the first Canadian Football League game ever that did not finish the full four quarters before declaring a winner. The game stopped because of a huge storm in Montreal late in the third quarter. Under CFL rules, if there is a stoppage after the 7:30 mark of the third quarter and the weather delay lasts for more than an hour, the game becomes official and a winner at the time of the stoppage will be declared.
As a result, the Roughriders got two unexpected points and celebrated in the Montreal locker room. Saskatchewan is now in a two way tie for second place in the Western Division with the Calgary Stampeders and Edmonton Eskimos. All threw teams are at five wins and three losses and are two points back of the first place Winnipeg Blue Bombers, who have a record of six wins and two losses. The Alouettes meanwhile fell to a record of three wins and four losses.
In Saskatchewan's win over Montreal, Roughriders quarterback Cody Fajardo led all players with 48 yards rushing and Kyran Moore led all players with 50 yards receiving.
Both of Saskatchewan's touchdowns came on defense. Earl Okine had a 55 yard fumble recovery for a touchdown in the first quarter and Charleston Hughes had a 45 yard fumble recovery for a touchdown in the second quarter.