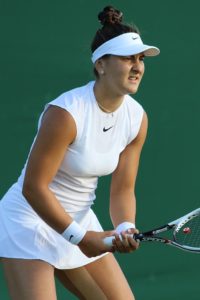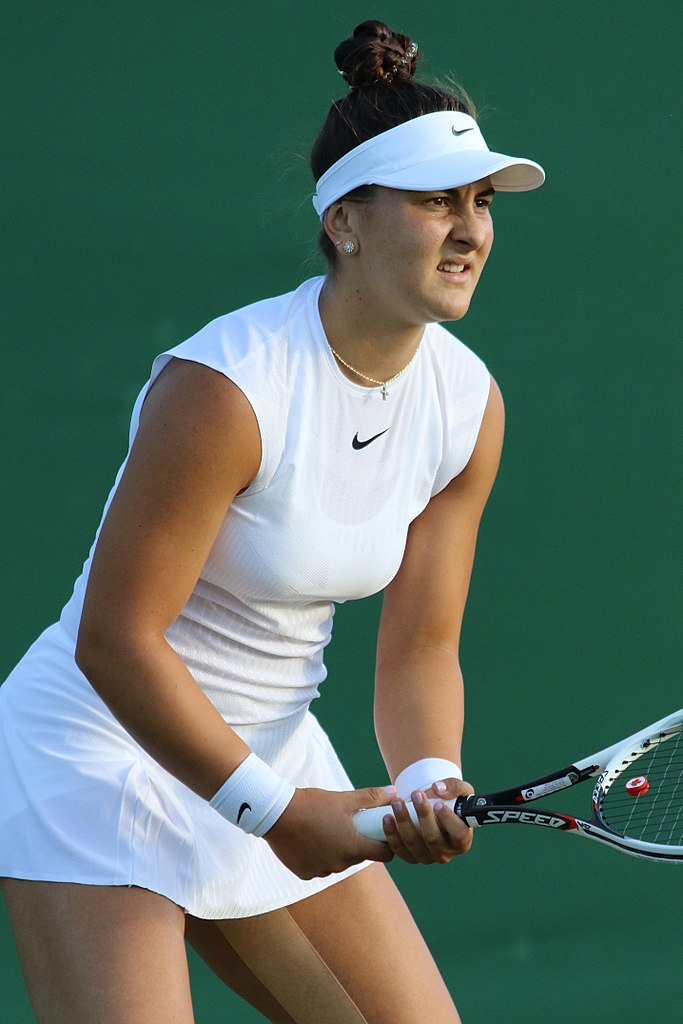 Bianca Andreescu of Mississauga, Ontario is the first Canadian woman to reach the semifinals of the Rogers Cup in half a century. On Friday, Andreescu upset the third seed, Karolina Pliskova of the Czech Republic 6-0, 2-6, 6-4 in the quarterfinals of the annual Canadian tennis championship.
In a match that lasted one hour and 49 minutes, the first two sets were completely lopsided before a very competitive third set of tennis unfolded. Andreescu overcame a thigh/groin injury to win in three exciting sets.
Andreescu will now face Sofia Kenin of the United States in the semifinals. Kenin has beaten two women's tennis stars in Toronto so far this week as she beat the 2019 French Open champion and first seed Ashleigh Barty of Australia 6-7, 6-3, 6-4 in the second round and the 2019 Wimbledon semifinalist Elina Svitolina of the Ukraine 7-6, 6-4 in the quarterfinals. Kenin made tennis headlines at the French Open when she beat 23-time major champion Serena Williams of the United States 6-2, 7-5 in the third round.
Williams meanwhile is still in the Rogers Cup herself. On Friday, she beat Naomi Osaka of Japan 6-3, 6-4 in a rematch of the 2018 U.S. Open women's final. Williams will now play Marie Bouzkova of the Czech Republic in the other Rogers Cup semifinal. Bouzkova and Kenin both have a direct link to Andreescu. At the 2019 French Open, Andreescu beat Bouzkova 5-7, 6-4, 6-4 in the first round of the French Open before pulling out of her second round match against Kenin because of a shoulder injury.
The last time a Canadian woman reached the semifinals of the Canadian Open was 1969. That year there was an all-Canadian women's final as Faye Urban of Windsor, Ontario beat Vicki Berner of Vancouver, British Columbia 6-2, 6-0.