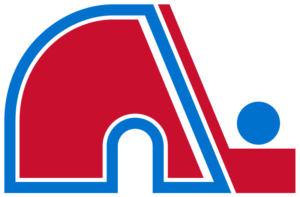 In a unique setting on Saturday, the Colorado Avalanche played the Vegas Golden Knights at Lake Tahoe, Nevada, in one of two National Hockey League outdoor games this season. Throughout the contest, which began in the early afternoon, and finished late at night due to weather conditions, the Avalanche honoured the Quebec Nordiques by wearing Nordiques jerseys throughout the contest.
The Nordiques entered the NHL in 1979, when they were one of four franchises to be added to the NHL when the World Hockey Association folded. They were joined at the time by the Hartford Whalers, Edmonton Oilers, and Winnipeg Jets. In 1995, the Nordiques moved to Denver, and have been known as the Colorado Avalanche ever since. Saturday's game between the Avalanche and Golden Knights were a way for the Avalanche to celebrate their Canadian past.
The Avalanche also pleased traditional Nordique fans with a 3-2 win over the Golden Knights. Nathan MacKinnon of Springhill, Nova Scotia led the Avalanche with three points (one goal and two assists). Two other Canadians scored for the Avalanche as Devon Toews of Abbotsford, British Columbia and Samuel Girard of Roberval, Quebec shot the puck past the Golden Knights goal line.
With the win, the Avalanche improved to a record of nine wins, four regulation losses, and one loss in extra time for 19 points. They are third in the West Division.