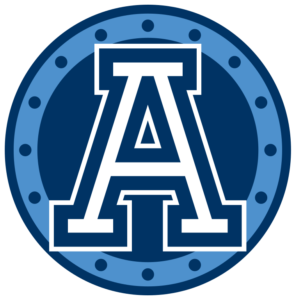 The Toronto Argonauts of the Canadian Football League signed Derel Walker from the Edmonton Eskimos on Thursday. Walker, who was the CFL's most outstanding rookie in 2015, was a CFL All-Star in 2015 and 2016.
Last season Walker missed the second half of the year because of a knee injury. He still caught 51 passes for 875 yards and eight touchdowns. In Walker's first two CFL seasons, he registered more than 1000 yards receiving. He had 1110 yards in 2015 and 1589 yards in 2016.
In other CFL transaction news from Valentine's Day, the Montreal Alouettes signed running back Jeremiah Johnson from the British Columbia Lions. Johnson had 633 yards rushing, 308 yards receiving and five touchdowns in 2018.
One Canadian also changed teams on Thursday. Defensive back Courtney Stephen of Brampton, Ontario went from the Hamilton Tiger-Cats to the Calgary Stampeders. Stephen had six tackles, one forced fumble and one interception in 2018.
Other transaction moves were linebacker Maleki Harris going from the Stampeders to the Lions, quarterback Cody Fajardo going from the Lions to the Saskatchewan Roughriders, defensive lineman AC Leonard going from the Redblacks to the Roughriders, defensive back Derico Murray going from the Redblacks to the Tiger-Cats, and linebacker Kevin Francis and Caleb Holley going from the Roughriders to the Redblacks.