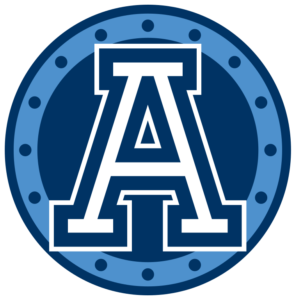 According to the Canadian Press on Wednesday, the Toronto Argonauts have signed Canadian linebackers Cameron Judge of Montreal, Quebec, and Paul Kozachuk of London, Ontario. Judge had spent the last three seasons with the Saskatchewan Roughriders and Kozachuk had spent the last two seasons with the Montreal Alouettes.
In 2019, Judge played in 17 games and had 61 defensive tackles, 11 special teams tackles, five sacks, two interceptions, one forced fumble, and one touchdown. Regarded as one of the best linebackers in the Canadian Football League, Judge recorded his first career CFL touchdown in 2019. It came in a 23-13 Saskatchewan win over the Edmonton Football Team on November 2, 2019, as Judge intercepted an Edmonton pass attempt and ran 29 yards into the end zone to give  Saskatchewan the 2019 West Division regular season title.
Judge also had a forced fumble in a 17-10 win over the Montreal Alouettes on August 9, and another interception in a 41-16 Roughriders win over the Toronto Argonauts on September 28 in 2019. At the end of the 2019 season, Judge was named a finalist for the 2019 Most Outstanding Canadian Award, but lost out to Montreal Alouettes linebacker Henoc Muamba of Mississauga, Ontario. In 38 CFL regular season games, Judge has 102 defensive tackles, 18 special teams tackles, seven sacks, two interceptions, two forced fumbles, and one touchdown.
Kozachuk had eight special teams tackles and one defensive tackle for the Alouettes in 2019. The defensive tackle came in a 36-29 Alouettes win over the Hamilton Tiger-Cats on July 4, 2019. In 30 career CFL games with Montreal, Kozachuk has 17 tackles.