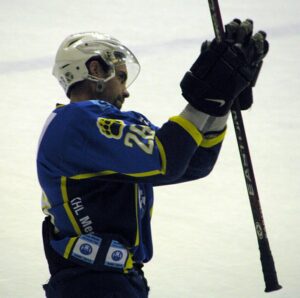 According to the Canadian Press on Friday, Alan Letang of Renfrew, Ontario has been named the Canadian coach for the 2024 World Junior Hockey Championships in Gothenburg, Sweden. He is currently the head coach of the Sarnia Sting of the  Ontario Hockey League.
Letang has been coaching the last seven seasons in the OHL. He was initially the assistant coach for three seasons with the Owen Sound Attack from 2016 to 2019. Letang was then the head coach for the Attack during the 2019-20 season, before spending the last three seasons since 2021 coaching the Sting.
In addition to his OHL duties, Letang has been involved with Hockey Canada internationally. He won a gold medal for Canada as an assistant coach at the 2022 World Junior Hockey Championship in Edmonton and at the 2023 Hlinka Gretzky Cup in Breclav, Czech Republic.
As a player, Letang played 124 games in the National Hockey League. He was a defenseman with the Dallas Stars for eight games in the 1999-2000 season, the Calgary Flames for two games in the 2001-02 season, and with the New York Islanders for four games in the 2002-03 season.
Also named to the coaching staff as an assistant, is Canadian Olympic gold medalist Brent Seabrook of Richmond, British Columbia. Seabrook played 15 seasons with the Chicago Blackhawks from 2005 to 2020, and won a gold medal for Canada at the 2010 Olympic Winter Games in Vancouver.