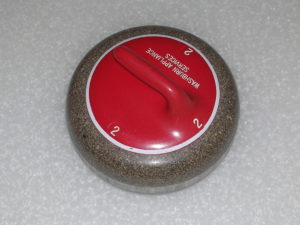 The 2021 World Men's Curling Championship at the Markin MacPhail Centre in Calgary, Alberta has been delayed because of coronavirus. One quarterfinal matchup, and two semifinal games were to take place on Saturday, but the tournament has been on hold because there were multiple positive tests from players on Friday according to The Canadian Press. 
What we do know at this time is the fact the multiple tests came from a team that did not make the playoffs. Those who tested positive are asymptomatic. Contact tracing has already started, and in the meantime, all players on the five remaining teams still in the tournament are being tested.
Team Canada meanwhile was eliminated from the 2021 World Men's Curling Championship on Friday night following a 5-3 loss to Scotland in the quarterfinals. This was the first time since 2014 that Canada failed to win a medal at the World Men's Curling Championship. The turning point in Canada's loss to Scotland, was a seventh-end flash by Canadian third Darren Moulding, which allowed Scotland to score two points.
There are five more games to be played at the World Men's Curling Championship. The United States is to play Switzerland in another quarterfinal game. There are also to be two semifinal games, a gold medal game, and a bronze medal game.