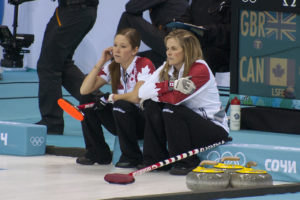 The 2021 Scotties Tournament of Hearts will begin Friday at the Markin McPhail Centre. Due to coronavirus, there will be no spectators at the 2021 Canadian Women's Curling Championship. Most provinces did not have a provincial championship and went with their 2020 champion in representing them in 2021. The exceptions were Newfoundland, Prince Edward Island, the Yukon, and Northwest Territories.
This year there will be 18 teams with nine teams in each pool. There will also be three wildcard teams instead of one, with the teams being decided by the Canadian Team Ranking System.
Alberta, Team Canada, Northern Ontario, the Northwest Territories, Nova Scotia, Ontario, the second and third-ranked wild card teams, and Yukon are in Pool A. British Columbia, Manitoba, New Brunswick, Newfoundland, Nunavut, Prince Edward, Quebec, Saskatchewan, and the first-ranked wildcard team are in Pool B.
From there the top four teams in Pool A and B reach the championship pool, with all of their previous results being carried over. There will be no page playoff this year. The top three teams reach the playoffs, with the second and third place team playing the first place team for the championship.
There will be five Manitoba teams among the 18. Kerri Einarson of Gimli, Manitoba represents Team Canada as the defending champion. Six-time Scotties champion Jennifer Jones represents Manitoba, and all three Wildcard teams are from Manitoba too. Three-time Scotties champion Rachel Homan of Ottawa, will represent Ontario.