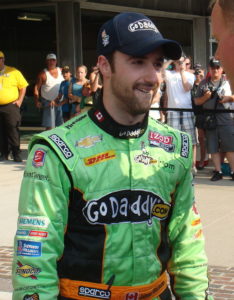 According to the Canadian Press on Thursday, the 2020 Honda Toronto Indy has been cancelled because of coronavirus. The decision to cancel Canada's only stop in IndyCar on an annual basis comes six days after the event was initially postponed, and on the same day Canadian IndyCar star James Hinchcliffe of Oakville, Ontario had told City News in Toronto that he was optimistic that the IndyCar season would take place in Toronto this year.
The major reason for the cancellation is simply because of coronavirus. Earlier this month the city of Toronto announced they had cancelled all events and festivals in July and August. At the time, those in charge of the IndyCar Circuit were trying to find an alternative date, and possibly in the fall, but it was too difficult for organizers to pull off. The event was initially supposed to take place on July 12.
This will be the first time since 2008 that the Toronto IndyCar race has not happened. The reason for the cancellation that season is because ChampCar was in the process of forming a unification with the Indianapolis Racing League and the IndyCar Series was then formed in 2009.
The 2020 Honda Indy is one of six auto races on the IndyCar circuit cancelled this year because of coronavirus. The others are the Honda Indy Grand Prix of Alabama, the Acura Grand Prix of Long Beach, the AutoNation IndyCar Challenge in Austin, the Chevrolet Detroit Grand Prix and the Indy Richmond 300 in Virginia. The 2020 IndyCar season is to start June 6 with the Genesis Motor Speedway in Fort Worth, Texas on June 6.
There are currently 24,628 cases of coronavirus in the province of Ontario. There are also 2,021 deaths.