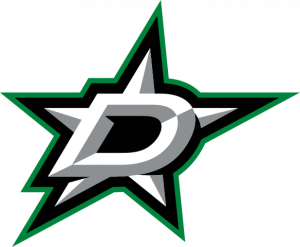 The Dallas Stars advanced to the Western Conference Finals on Monday. In the process, history was made. That is because Wyatt Johnston of Toronto, Ontario became the youngest player in National Hockey League history to score the game-winning goal in the seventh game of the series in the Stanley Cup Playoffs. Johnston scored the game-winning goal at 12:48 of the third period from Evgenii Dadonov and Thomas Harley. At the time, the Stars took a 2-0 lead over the Seattle Kraken. They went on to win the game by a score of 2-1.
Johnston's game-winning goal in the seventh game came at the age of 20 years and one day. He just turned 20 on Mother's Day. According to ESPN, Jaromir Jagr had the previous record at the age of 20 years and 76 days in a 3-1 Pittsburgh Penguins win over the Washington Capitals on May 1, 1992. The Penguins win over the Capitals came in the seventh game of the 1992 Patrick Division Semifinals. Mario Lemieux of Montreal, Quebec and Ron Francis of Sault. Ste. Marie, Ontario picked up the assists.
In 13 playoff games in Johnston's NHL rookie season, he has four goals and two assists for six points. He is a +1 with four penalty minutes, two game-winning goals. 34 shots on goal, 26 faceoff wins, 10 blocked shots, 13 hits, seven takeaways and five giveaways. The Stars will now play the Vegas Golden Knights in the Western Conference Finals starting Friday.