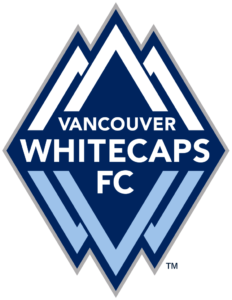 The Vancouver Whitecaps are the only team in the 2021 Major League Soccer Cup playoffs. On Saturday they are in the Western Conference quarterfinals where they are facing Sporting Kansas City from Children's Mercy Park in Kansas City, Missouri.
The Whitecaps finished in sixth place in the Western Conference with a record of 12 wins, nine losses and 13 ties for 49 points. They reached the playoffs by one point over the eighth place LA Galaxy.
The top seven teams from each conference qualify for the MLS Playoffs. The first place team from each conference reaches the conference semifinals, and there are three quarterfinals games from each conference to determine the other semifinalists.
There are a lot of similarities between the MLS Cup Playoffs and the National Football League playoffs. The big difference is that in the NFL teams are separated into four divisions with the divisional winers seeded first through fourth, with the next three best records qualifying for the postseason. In the MLS, teams are not divided into divisions in each conference.
The Whitecaps leading scorer this season is Brian White, who has 12 goals. This is the second MLS playoff game of the weekend. In the first game earlier on Saturday, the Philadelphia Union beat the New York Red Bulls 1-0.