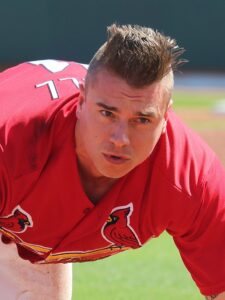 With the Major League Baseball season just over two weeks away, there will be some differences with the rules and overall schedule. There will only be 60 games, a runner on second base for each team to lead off each half inning during extra innings of regular season games, and a designated hitter in all games played this season.
With the designated hitter being used by the National League, that means the pitcher will no longer be batting regularly. This will give some other players an opportunity to showcase their skills on a regular basis. Among those players that should benefit from the National League DH are Tyler O'Neill of Maple Ridge, British Columbia, and Josh Naylor of Mississauga, Ontario.
O'Neill batted .262 with five home runs and 16 runs batted in during 141 at bats last season with the St. Louis Cardinals. In 60 games, he scored 18 runs, had 37 hits, six doubles, one stolen base, 10 walks, a .311 on base percentage, a .411 slugging percentage, and 58 total bases. It is expected that O'Neill will see regular playing time in the outfield, alongside Harrison Bader and Dexter Fowler. Tommy Edman is expected to move from the outfield to third base, and Matt Carpenter will move from third base to designated hitter.
Naylor meanwhile, batted .249 with eight home runs and 32 runs batted in during 253 at bats last season with the San Diego Padres. In his rookie season, Naylor played 94 games, and scored 29 runs, with 63 hits, 15 doubles, one stolen base, 25 walks, a .315 on base percentage, .403 slugging percentage, 102 total bases, and one sacrifice fly. It is expected that he will be the everyday designated hitter for the Padres in 2020, after playing 62 games for the Padres in the outfield in 2019.