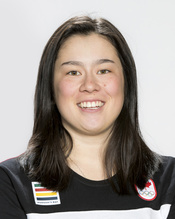 Yuki Tsubota of Vancouver, British Columbia has ended the 2017-18 World Cup women's slopestyle skiing season with a bronze medal. On Friday in Seiseralm, Italy, Tsubota reached the podium for the first time this season and the second time in her career.
Tsubota, who won qualification, posted a score of 80 points. Caroline Claire of the United States won the gold medal with a score of 84 points. Isabel Atkin of Great Britain won the silver medal with a score of 80.4 points.
Tsubota reached the podium by 2.4 points. Dominique Ohaco of Chile finished in fourth place with a score of 77.6 points.
With the bronze medal, Tsubota finished 11th in the World Cup standings with 150 points. The women's Crystal Globe winner in women's slopestyle skiing for 2017-18 was Jennie-Lee Burmansson of Sweden who had 449 points.
The only other time Tsubota reached the World Cup podium in women's slopestyle skiing came on January 24, 2016 in Mammoth, California when Tsubota won gold. At the 2018 Olympic Winter Games in Pyeongchang, Tsubota finished sixth.
Even though the World Cup season is over for the slopestyle skiers, there is still more World Cup freestyle skiing this month. This weekend there is a World Cup big air freestyle skiing competition in Quebec City and a World Cup halfpipe competition in Tignes, France.