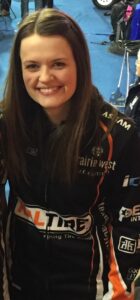 The first grand slam event of the 2021-22 World Curling Tour season took place this past week in Oakville, Ontario, with Tracy Fleury's East St. Paul-based team victorious for the second time. Fleury defeated Canadian Olympic gold medalist Jennifer Jones of Winnipeg, Manitoba 9-7 in the final. Even though Fleury herself is from Sudbury, Ontario, she skips a team out of Manitoba that includes third Selena Njegovan, second Liz Fyfe, and lead Kristin MacCuish.
In the Masters event this week, Fleury had a record of six wins and one loss. She defeated Sayaka Yoshimura of Japan 6-2 in the A event, Tori Koana of Japan 6-5 in the B event, Kerri Einarson of Gimli, Manitoba 8-5 in the fifth qualifier, Einarson again 6-2 in the quarterfinals, and Alina Kovaleva of Russia 8-4 in the semifinals. Fleury's only loss was a 6-5 defeat at the hands of Ottawa's Rachel Homan in A event play.
In the final, Fleury scored three points in the first end, and three more points in the fourth end. After Jones tied the game at seven with a deuce in the seventh end and a steal in the eighth end, Fleury came through with a deuce in the ninth end. In the 2019 Masters Final, Fleury defeated Yoshimura 7-5 from North Bay, Ontario.
The Masters title will give Fleury confidence as she prepares for the 2021 Canadian Olympic Curling Trials in Saskatoon, Saskatchewan next month. The winner of the Olympic Trials will represent Canada at the 2022 Olympic Winter Games in Beijing. Jones won a gold medal for Canada at the 2014 Olympic Winter Games in Sochi.