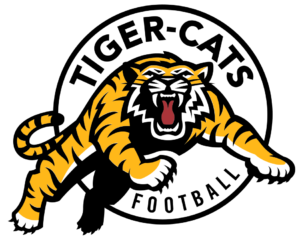 The Hamilton Tiger-Cats are in the process of making changes to their management team and coaching staff prior to the 2019 Canadian Football League season. On Thursday, Hamilton announced that Shawn Burke of Guelph, Ontario and Drew Allemang of Hamilton, Ontario have been promoted from assistant general manager to senior director of personnel and co-managers of football operations.
The Tiger-Cats also hired Jim Barker as a football operations consultant. Barker worked last season at TSN as a studio analyst. He has spent seven seasons as a general manager with the Toronto Argonauts and three seasons as a general manager for the Calgary Stampeders. Barker was also the head coach of the Stampeders in 2003 and the head coach of the Argonauts in 1999 and again from 2010-2011.
On the coaching side of things, the Tiger-Cats have given Orlando Steinauer his first head coaching job. Steinauer, had worked three seasons as an assistant coach with the Argonauts from 2010-2012 and then five years as an assistant coach with the Tiger-Cats from 2013-2016 and again in 2018.
As a player, Steinauer was a safety with the Tiger-Cats, Argonauts and Ottawa Rough Riders from 1996-2008. He is second all-time in CFL interception return yards with 1178. He is only behind Less Browne, who had 1508 interception return yards. Steinauer was also a five-time CFL All-Star and won the Grey Cup with the Tiger-Cats in 1999 and Argonauts in 2004. Steinauer replaces head coach June Jones, who will stay on with the Tiger-Cats as their associate head coach and offensive co-ordinator.