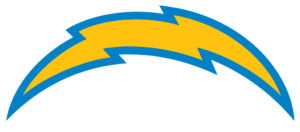 Tevaughn Campbell of Toronto, Ontario recorded his second career National Football League touchdown on Sunday. The 28-year-old who went to the University of Regina, had a 61-yard fumble recovery in a 41-22 win for the Los Angeles Chargers against the Cincinnati Bengals, one minute and 17 seconds into the fourth quarter.
At the time, the touchdown put the Chargers up 31-22. The Bengals player who fumbled the football was running back Joe Mixon. Ironically. the Chargers defensive player who forced the fumble was Canadian Christian Covington of Vancouver, British Columbia. For Covington, it was his second forced fumble of his career.
Campbell's first touchdown of his NFL career came from an interception in a 34-28 Chargers win over the New York Jets on November 22, 2020. The pick six put the Chargers up 7-6 at the time. The Jets' quarterback was Joe Flacco, the 2013 Super Bowl Most Valuable Player.
Meanwhile, Covington's first career forced fumble came while with the Houston Texans in a 36-33 loss to the New England Patriots on September 24, 2017, in the only National Football League game I have ever attended live in person. The Patriots's player who happened to fumble the football was quarterback Tom Brady, the three-time NFL most valuable player, and the MVP during the 2017 NFL season.
In 2021, Campbell now has three pass deflections, two forced fumbles, and 33 combined tackles (26 solo tackles and seven assisted tackles). Covington meanwhile has 35 combined tackles (24 solo tackles and 11 assisted tackles), two tackles for a loss, one quarterback hit and one sack in 2021.
With the win, the Chargers improved to a record of seven wins and five losses. They are in second place in the AFC West, a game behind the Kansas City Chiefs.