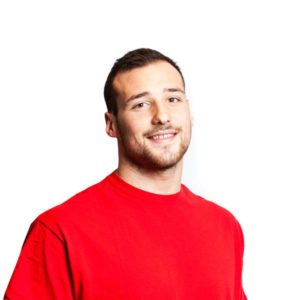 Team Canada posted victories on Tuesday in men's and women's water polo at the 2019 Pan American Games in Lima, Peru. In men's action, Canada trounced Cuba 20-11 and in women's action, Canada thumped Mexico 27-6. The Pan American Games tournament is being used as an Olympic qualifier for the 2020 Olympic Games in Tokyo.
In Canada's win over Mexico in women's water polo, Emma Wright of Lindsay, Ontario, led Canada with five goals. Seven Canadian players had hat tricks as Krystina Alogbo Riviere-des-Prairies, Quebec, Axelle Crevier of Montreal, Quebec, Monika Eggens of Pitt Meadows, British Columbia, Kelly McKee of Calgary, Alberta, Joelle Bekhazi of Pointe-Claire, Quebec, Shae Fournier of Winnipeg, Manitoba and Kyra Christmas of High River, Alberta each scored thrice. Canada's other goal came from Kindred Paul of Spruce Grove, Alberta.
With the win, Canada finished first in Group B with a record of three wins and zero losses and will play Venezuela in the quarterfinals on Thursday. The other quarterfinal games have Cuba versus Puerto Rico, Brazil versus Mexico and the United States versus Peru.
In Canada's win over Cuba in men's water polo, Nicolas Constantin-Bicari of Repentigny, Quebec led Team Canada with six goals. Matthew Halajian of Maple Ridge, British Columbia had five goals, while Mark Spooner of Port Coquitlam, British Columbia and Aleksa Gardijan of Gatineau, Quebec each scored twice. Canadian players with one goal were Gaelan Patterson of Vancouver, British Columbia, Jeremie Blanchard of Longueuil, Quebec, Georgios Torakis and Jeremie Cote of Montreal, Quebec, and Reuel D'Souza of Port Coquitlam, British Columbia.
With the win, Canada finished in second place in Pool A with a record of two wins and one loss. They will now play Mexico on Thursday in one of four quarterfinals. Other action has the United States versus Peru, Cuba versus Argentina and Puerto Rico versus Brazil.