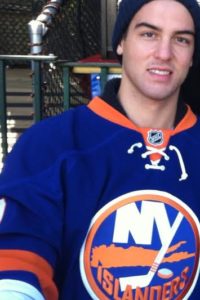 Team Canada is in the semi-finals of the Olympic men's hockey tournament. On Wednesday, Canada defeated Finland 1-0 in the quarterfinals.
It was a sensational game for the Canadian goaltenders–Ben Scrivens of Spruce Grove, Alberta and then Kevin Poulin of Montreal, Quebec. Poulin came into the game for Scrivens after he was kneed to the head in an incident during the second period. Poulin made 15 saves and Scrivens made six saves for the 21 shot shutout.
Maxim Noreau scored Canada's lone goal. Noreau, a defenseman rifled a shot past Finland goaltender Mikko Koskinen at the 55 second mark of the third period.
It was Canada's second straight 1-0 win in a playoff game at the Olympic Winter Games. In the semi-finals of the men's hockey tournament at the 2014 Olympic Winter Games in Sochi, Canada beat the United States 1-0 on a goal by Jamie Benn.
However the team that Canada will be playing in the semi-finals on Friday is a gigantic surprise. Their opponent will be Germany, who stunned Sweden 4-3 in overtime on a goal by Patrick Reimer.
The other semi-final has the Olympic Athletes from Russia against the Czech Republic. OAR beat Norway 6-1 and the Czech Republic beat the United States 3-2. The Czech Republic game against the Olympic Athletes from Russia will take place Friday morning at 12:40 am MT and the game between Canada and Germany will be at 5 am MT on Friday,