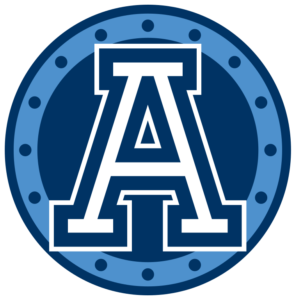 The Toronto Argonauts of the Canadian Football League has signed defensive back Caleb Ham on Tuesday. Caleb Ham, is the son of Canadian Football Hall of Fame quarterback Tracy Ham.
Caleb Ham spent the last four seasons playing with Fordham University. He had 186 tackles, one forced fumble, one sack and seven interceptions while in the National Collegiate Athletic Association. Caleb's father Tracy quarterbacked the Edmonton Eskimos, Toronto Argonauts, Baltimore Stallions and Montreal Alouettes from 1987-1999. He was the CFL's most outstanding player with the Eskimos in 1989. Ham was also the first quarterback in CFL history to rush for 1000 yards in a season as he had 1005 rushing yards in 1989.
The Argonauts also signed two other players on Tuesday. They signed running back Travon Van, who has CFL experience over the last four years with the Ottawa Redblacks, Edmonton Eskimos and British Columbia Lions. In 21 games, Van has had 162 carries for 748 yards and six touchdowns, along with 41 catches for 257 yards and one touchdown, The Argonauts also agreed to terms with wide receiver Austin Duke, who is the best wide receiver all-time at the University of Charlotte.
Meanwhile, the Calgary Stampeders have signed wide receiver Bakari Grant, who is returning to the Stampeders after playing in Calgary during the 2016 CFL season. He has played seven CFL seasons with the Stampeders, Hamilton Tiger-Cats and Saskatchewan Roughriders. In his career, Grant has 370 catches for 4685 yards and 26 touchdowns. Last year in Saskatchewan, Grant had 84 catches for 1033 yards and five touchdowns. It was the first time in his CFL career that he reached 1000 yards in receiving.
In week 18 action, the Tiger-Cats moved into a first place tie in the CFL Eastern Division with the Ottawa Redblacks after a 34-20 win over the Argonauts. Winnipeg hammered Saskatchewan 31-0, Edmonton beat Ottawa 34-16 and British Columbia upset Calgary 26-21.