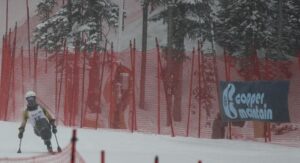 According to CBC Sports on Wednesday, Canadian Paralympic gold medalist Josh Dueck of Kimberley, British Columbia has been named the Chef de Mission for Canada at the 2022 Paralympic Winter Games in Beijing. Dueck won the gold medal for Canada in the men's para alpine sit skiing combined competition at the 2014 Paralympic Winter Games in Sochi.
Dueck won three medals in his career at the Paralympic Winter Games. He also won silver medals in the men's sit skiing slalom competition at the 2010 Paralympic Winter Games in Vancouver, and the men's sit skiing downhill competition at the 2014 Paralympic Winter Games in Sochi. In the events Dueck had to settle for second place, he was beaten to the finish line by Martin Braxenthaler of Germany, and Akira Kano of Japan, respectively.
The 2022 Paralympic Winter Games is scheduled to take place at this time from March 4-13, 2022. There are 78 events in the sports of alpine skiing, biathlon, cross-country skiing, sledge hockey, snowboarding, and wheelchair curling. Alpine skiing is the sport where the most medals are up for grabs. There are a total of 30 separate events within the sport.
Beijing will become the first city ever to have hosted the Paralympic Winter Games and Paralympic Summer Games. They previously hosted the 2008 Paralympic Summer Games.