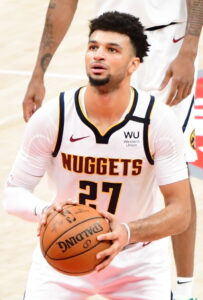 There was a season-ending injury this week to a Canadian star in the National Basketball Association, and the announcement of season-ending surgery to a Canadian starting pitcher in Major League Baseball. According to Ohm Youngmisuk of ESPN, Jamal Murray of Kitchener, Ontario tore his anterior cruciate ligament in his left knee on Monday in a 116-107 Denver Nuggets loss to the Golden State Warriors. Then on Tuesday, the Seattle Mariners announced that James Paxton of Ladner, British Columbia would have season-ending elbow surgery according to Patrick Stevens of the Associated Press.
The injury of Murray is a huge blow to not only the Nuggets, but Canadian basketball. Murray was supposed to be the engine for Team Canada's national basketball team for not only the Olympic men's basketball qualifier this summer in Victoria, British Columbia, but the 2020 Olympic Games in Tokyo in 2021 as well. So far this season, Murray was averaging a career-high 21.2 points per game on a Denver team poised to contend for a NBA Finals title.
Paxton was expected to be the fifth starter this season for the Mariners. He has only pitched in 21 2/3 innings over the last two seasons with the New York Yankees and Mariners. Seattle took a chance on Paxton in the off-season when they decided to bring him back to the Mariners, and give him a one-year deal worth $8.5 million.