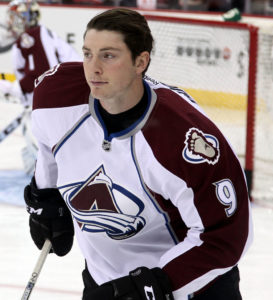 The Ottawa Senators made two weekend trades with the Columbus Blue Jackets. On Friday, the Senators traded center and Canadian Olympic gold medalist Matt Duchene of Haliburton, Ontario to the Blue Jackets with prospect defenseman Julius Bergman for right wing prospects Vitaly Abramov and Jonathan Davidsson, and two conditional first round draft picks. Then on Saturday, the Senators traded left winger Ryan Dzingel to the Blue Jackets for left winger Anthony Duclair of Laval, Quebec and a second round draft pick in the 2020 and 2021 National Hockey League Entry Drafts. 
Duchene is joining his third NHL team after playing nine seasons with the Colorado Avalanche from 2009-2018. In 50 games with the Senators this season, he had 27 goals and 31 assists for 58 points. Duchene made his Blue Jackets debut on Friday in Ottawa, as the Blue Jackets shutout the Senators 3-0. Then on Saturday, Duchene had one goal and one assist for two points in a 4-0 Blue Jackets win over the San Jose Sharks. Sergei Bobrovsky picked up both shutouts for Columbus. Duchene meanwhile won a gold medal for Canada in men's hockey at the 2014 Olympic Winter Games in Sochi. 
Duclair has 11 goals and eight assists for 19 points in 53 games with the Blue Jackets this season. The Senators became Duclair's fifth NHL team in five seasons as he has also played for the New York Rangers, Arizona Coyotes and Chicago Blackhawks. Dzingel meanwhile has 22 goals and 22 assists for 44 points in 57 games with the Senators this season.