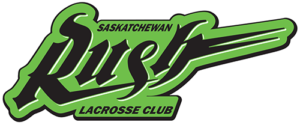 The Saskatchewan Rush have won the 2018 National Lacrosse League Cup. On Saturday at the SaskTel Centre in Saskatoon, Saskatchewan, the Rush defeated the Rochester Knighthawks 15-10 in game three of the best of three series.
Mark Matthews of Oshawa, Ontario led the Rush in scoring with eight assists. Other Rush players with strong offensive performances were Ben McIntosh of Coquitlam, British Columbia (two goals and four assists for six points), Jeff Shattler of Toronto, Ontario (four goals and one assist for five points), Curtis Knight of Oshawa, Ontario (two goals and two assists for four points) and captain Chris Corbeil of Oakville, Ontario who notched a hat trick.
The Rush beat the Knighthawks in three games. They beat Rochester 16-9 in game one and then lost 13-8 to Rochester in game two.
It is the third time in four years that the Rush franchise has won the National Lacrosse League title. In 2015, the Edmonton Rush won the Champion's League Cup when they beat the Toronto Rock two games to none. In 2016, the Edmonton Rush moved to Saskatoon and the Saskatchewan Rush beat the Buffalo Bandits two games to none.
The Rush interestingly become the very first National Lacrosse League Cup champions as the National Lacrosse League changed their trophy for the 2018 season. The Rush also rebounded very well after losing the Champion's League Cup Final to the Georgia Swarm in 2017.