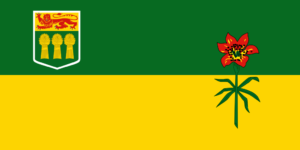 Team Saskatchewan won a game they were not expected to win on Tuesday at the 2018 Tim Hortons Brier in Regina. The Saskatchewan team of Steve Laycock, Matt Dunstone, Kirk Muyres and Dallas Muyres beat 2013 Tim Hortons Brier champion and 2014 Canadian Olympic gold medalist Brad Jacobs of Sault Ste. Marie, Ontario 8-4.
In Saskatchewan's won over Northern Ontario, they had two huge ends. In the third end, Saskatchewan scored four points to take an early 4-0 lead and then scored three points in the sixth end for a commanding 7-2 lead at the time. The loss was Jacobs's first of the tournament.
After losing their first two games of the week, 5-2 to Quebec and 7-5 to Manitoba, Saskatchewan has roared back and won four straight games.
The Saskatchewan team from the Nutana Curling Club in Saskatoon is quite unique. Even though Laycock is the skip, he only throws third stones. Dunstone, a young up and coming Canadian curler throws fourth stones. Dunstone, who is originally from Winnipeg, is a two-time bronze medalist at the World Junior Curling Championships. He won in 2013 in Sochi, Russia and in 2016 in Copenhagen, Denmark.
It is already been decided what four teams will advance to the Championship Pool standings from Pool B. Northern Ontario, Ontario and Manitoba are all at 5-1, while Saskatchewan is 4-2. On Wednesday, Saskatchewan plays Ontario and Northern Ontario plays Manitoba.