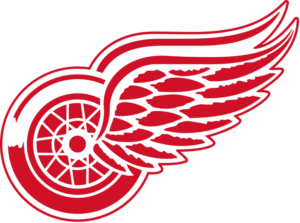 Sam Gagner of London, Ontario recorded his third career National Hockey League hat trick on Thursday. The veteran NHL center actually scored his first three goals of the 2020-21 season in a 5-2 Detroit Red Wings win over the Nashville Predators.
Gagner scored his first goal of the season from Bobby Ryan at 8:38 of the second period. At the time, the Red Wings went up 2-1. Gagner then scored his next two goals in the third period. He put the Red Wings up 3-1 with a game-winning goal at 9:58 of the third period from Ryan and Danny DeKeyser. Then at 16:56 of the third period, Gagner notched the hat trick with an empty-net goal, which closed out the scoring and put the Red Wings up 5-2.
On the season in 14 games, Gagner has three goals and two assists for five points. He is a +4 with nine penalty minutes, one game-winning goal, 27 shots on goal, 19 faceoff wins, two blocked shots, and one takeaway.
What is most impressive about Gagner's statistical line this season is the fact he is a +4. That is the best on the Red Wings. a team that is last in the Central Division with 15 points.
Gagner's two prior hat tricks came with the Edmonton Oilers. The first came on March 19, 2009, in an 8-1 Oilers win over the Colorado Avalanche, and the second came on February 2, 2012, in an 8-4 Oilers win over the Chicago Blackhawks. In the Oilers' win over the Blackhawks nine years ago, Gagner had an eight-point game, which tied an Oilers' franchise record for most points in a game.