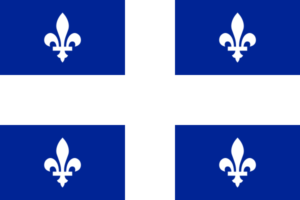 In a hockey game for the ages, Team Quebec beat Team Ontario 4-3 in overtime to win the gold medal in male hockey at the 2019 Canada Winter Games in Red Deer, Alberta on Friday. Zachary L'Heureux of Mercier, Quebec scored the overtime winner at 10:39 of the extra period. Ironically, L'Heureux had taken an interference penalty earlier in overtime and redeemed himself by scoring the game winning goal.
Three players on Team Quebec had a multi-point game. L'Heureux and Guillaume Richard of Cap-Sante, Quebec each had one goal and one assist for two points, while Olivier Nadeau of Lac-Etchemin, Quebec notched two assists. The other two Team Quebec goal scorers were Maxime Pellerin of Victoriaville, Quebec and Joshua Roy of St-Georges, Quebec. Team Alberta meanwhile won the bronze medal in male hockey with a 12-0 win over Saskatchewan in the bronze medal game.
Also on Friday, Team Quebec won the gold medal in the short track female relay and the short track male relay. Meanwhile Xander Cayer of Calgary, Alberta won the gold medal in male halfpipe skiing and Emma Morozumi of Calgary, Alberta won the gold medal in female halfpipe skiing. The halfpipe skiing events were held at Canada Olympic Park in Calgary, Alberta, which is 90 minutes south of Red Deer.