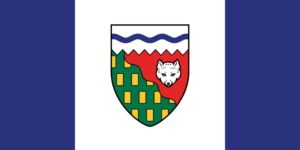 We now only have one undefeated team at the 2021 Scotties Tournament of Hearts in Calgary. On Wednesday, Ottawa's Rachel Homan, the 2017 World Curling champion, was upset 7-5 by Kerri Galusha's Northwest Territories team. This was Homan's first loss of the tournament, as she is now 6-1. That leaves Team Canada's Kerri Einarson team from Gimli, Manitoba as the only undefeated team at seven wins and zero losses.
What Galusha was able to accomplish on Wednesday morning was impressive. It should not have come as a huge surprise. That is because Galusha has had a history of stunning the curling world before at the Canadian National Women's Curling Championship. Among the notable skips on teams she has beaten in the past include Canadian Olympic gold medalist Jennifer Jones of Winnipeg, Manitoba,and former Scotties champions Amber Holland of Loreburn, Saskatchewan, and Heather Nedohin of Edmonton, Alberta. Jones won the gold medal for Canada in women's curling at the 2014 Olympic Winter Games in Sochi. 
Galusha meanwhile is in a three-way tie for third place at four wins and three losses in Group A. She is tied with Team Alberta, skipped by Laura Walker of Edmonton, and the third wildcard team, skipped by Beth Peterson of Winnipeg. Peterson plays Galusha on Thursday, with the winner heading to the championship round on Friday.