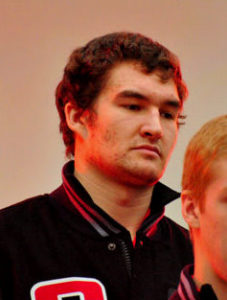 Mark Stone of Winnipeg, Manitoba scored his first career Stanley Cup Playoff overtime winner on Tuesday. He scored on the breakaway from Canadian Olympic gold medalist Alex Pietrangelo of King City, Ontario, and former Montreal Canadiens captain Max Pacioretty at the 50-second mark of the extra period in a 3-2 Vegas Golden Knights win over the Colorado Avalanche. With the win, Vegas takes a three games to two series lead in the West Division final. Pietrangelo won a gold medal for Canada at the 2014 Olympic Winter Games in Sochi.
For Stone, it was his second career game-winning goal of the Stanley Cup Playoffs. He also scored the game-winner in a 5-3 Golden Knights win over the San Jose Sharks in game two of the 2019 Western Conference quarterfinals.
In the Golden Knights win over the Avalanche on Tuesday from Ball Arena in Denver, Colorado, Stone scored on his only shot of the entire game. The other Golden Knights goal scorers were Jonathan Marchessault of Cap-Rouge, Quebec, and Alex Tuch.
The Golden Knights were down 2-0 in the series, and have a 3-2 lead. They also trailed 2-0 in game five before winning the game 3-2 in the extra period. Game six is Thursday evening in Las Vegas.