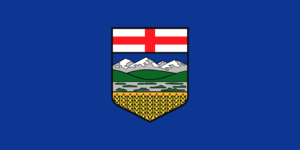 Two-time Canadian Olympic gold medalist Carla MacLeod of Spruce Grove, Alberta coached Team Alberta to female hockey gold at the 2019 Canada Winter Games in Red Deer, Alberta on March 2. Kassy Betinol of Okotoks, Alberta and Jaden Bogden of Edmonton, Alberta each scored for Alberta in a 2-1 win over Quebec in the gold medal game. MacLeod won a gold medal for Canada in women's hockey at the 2006 Olympic Winter Games in Turin and the 2010 Olympic Winter Games in Vancouver. 
Another former high performance Canadian athlete coached British Columbia to a gold medal in male curling. Bryan Miki, who was the second for Greg McAulay, when British Columbia won the 2000 Tim Hortons Brier in Saskatoon, Saskatchewan and then the 2000 World Men's Curling Championship in Glasgow, Scotland, helped British Columbia beat Ontario 7-2 in the gold medal game in Red Deer. The British Columbia team, which was skipped by Hayato Sato of Coquitlam, British Columbia, scored five points in the seventh end, to break a 2-2 tie.
In female curling, Ontario trounced Manitoba 8-3 in the gold medal game. Ontario was skipped by Bella Croisier of Sudbury, Ontario.
In freestyle skiing, Nova Scotia won their first and only gold medal of the 2019 Canada Winter Games. Shane Sommer of Port Williams won the gold medal in male ski cross. The female ski cross champion was Marie-Pier Brunet of Bromont, Quebec.
The 2019 Canada Winter Games are now complete. Quebec led all provinces with 65 gold medals and 146 medals.