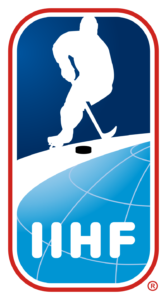 According to the Associated Press on Saturday, Luc Tardif of Trois-Rivieres, Quebec has been named the new president of the International Ice Hockey Federation. Tardif takes over from Rene Fasel of Fribourg, Switzerland, who held the role since 1994.
Tardif, who is 68 years of age, beat Franz Reindl of Germany 67-39 in the fourth round of voting. Since 2006, Tardif has been the president of the French Hockey Federation.
The first major assignment for Tardif will be to be in charge of the hockey tournaments for the 2022 Olympic Winter Games in Beijing. The Olympic men's hockey tournament will be extremely special as National Hockey League stars are back. The NHL did not participate at the 2018 Olympic Winter Games in Pyeongchang, as the NHL and International Olympic Committee could not come to an agreement regarding travel, insurance, and accommodation costs.
As a player, Tardif played two seasons with the Trois-Rivieres Ducs of the Quebec Major Junior Hockey League from 1971 to 1973 as a forward. He then played two more seasons with the University of Quebec-Trois Rivieres of the Canadian Intercollegiate Athletic Union from 1973 to 1975. After that, Tardif played professional hockey in Belgium and France. For four seasons (1979, 1980, 1981, and 1983), he won the Charles Ramsey Trophy for leading the French Hockey League in points while playing for Chamonix.