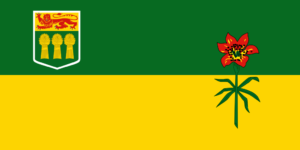 Logan Gorst of Meadow Lake, Saskatchewan won the $100,000 Dash for the Cash on Sunday. Known as the final chuckwagon race in the Rangeland Derby of the 2019 Calgary Stampede, Gorst beat out the other three finalists–Todd Baptiste of Cando, Saskatchewan, Luke Tournier of Duck Lake, Saskatchewan and Vern Nolin of Dewberry, Alberta.
The Dash for the Cash had an interesting family connection. According to Todd Saelhof of the Calgary Sun, Tournier is the father-in-law of Gorst. Tournier had the lead in the early going before Gorst had an excellent second half of the final to go past Tournier and into the lead. Baptiste was second and Tournier was third, making Sunday a memorable 1-2-3 Saskatchewan finish. Gorst's winning time was 1:10.87 with Baptiste in second place with a time of 1:11.30. Baptiste was 0.43 seconds back of the leader.
It was also a very consistent weekend for Gorst. That is because he had the fastest total time of nine minutes, 52.65 seconds by Friday and won the 2019 Richard Cosgrave Memorial Award, which is presented to the chuckwagon racer with the best aggregate time.
It was a very lucrative weekend for Gorst. He won $100,000 for winning the Rangeland Derby and a 2020 GMC SierraHD Truck for winning the Richard Cosgrave Memorial Award.