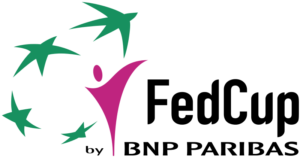 It may have only been part of the International Tennis Federation and not the Women's Tennis Association, but Leylah Annie Fernandez of Montreal, Quebec came away with her most impressive win of her tennis career on Saturday since turning professional in 2019. In FedCup qualifying from Biel, Switzerland, Fernandez beat Belinda Bencic, the fifth ranked player in the world, 6-2, 7-6.
Canada still lost to Switzerland 3-1 on the weekend, but the fact that Canada at least came away with a victory after Eugenie Bouchard and Bianca Andresscu had to pull out because of injuries was impressive. Fernandez did not seem intimidated at all by Bencic, the 2019 U.S. Open semifinalist, who is known to Canadian tennis fans for winning the 2015 Rogers Cup in Toronto.
Fernandez showed trememdous poise at age 17, well beyond her years. She also seemed extremely relaxed on the court and seemed a little bit more confident than on Friday when she lost to Switzerland's Jil Teichmann. In Fernandez's win over Bencic, the major reasons for her win simply came down to total points won. Fernandez, who took control from the beginning to the end, won 73 points compared to only 56 for Bencic.
This was the first time in Fernandez's career that she beat a player inside the top 100. It just so happens, Bencic was in the top five.