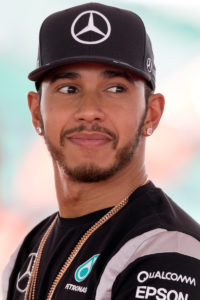 For the seventh time in his Formula One career, Lewis Hamilton of Great Britain won the 2019 Canadian Grand Prix from the Circuit Gilles Villeneuve in Montreal, Quebec. Hamilton is now tied with Michael Schumacher of Germany for the most Canadian Grand Prix titles of all-time.
However Hamilton's win on Sunday will go down as the most controversial. That is because on lap 48 Sebastian Vettel of Germany got a five second penalty for having an unsafe reentry after traveling on the grass for a short period of time. Even though Vettel crossed the finish line first, he only beat Hamilton by a second. So with the five second penalty rule in place, Hamilton was victorious by four seconds.
Charles Leclerc of Monaco finished in third place for his second top three finish of the season. Leclerc also finished third in Bahrain on March 31.
Hamilton has won five of the seven races in 2019, even though he has had the pole position for only two races. Hamilton has also won in Bahrain in March, China on April 14, Spain on May 12 and in Monaco on May 26. The other winner this year is Valtteri Bottas of Finland who was victorious in Australia on March 17 and Azerbaijan on April 28.
In the Formula One standings, Hamilton leads with 162 points. Bottas is second with 133 points and Vettel is third with 100 points. It was the seventh straight win this year for Mercedes as Hamilton and Bottas both have a Mercedes constructor.