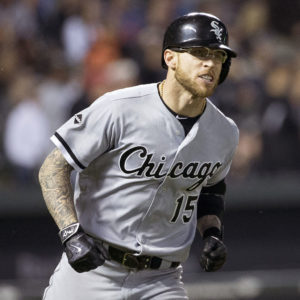 Brett Lawrie of Langley, British Columbia signed a contract with the Milwaukee Brewers on Saturday. It is a minor league deal with an option for the 2020 Major League Baseball regular season. The contract is loaded with performance bonuses. If Lawrie reaches all of the bonuses, he could make $7 million over the next two seasons.
Lawrie has not played Major League Baseball since 2016 when he played 94 games with the Chicago White Sox. That season he batted .248 with 12 home runs and 36 runs batted in.
Known for his excellent defense at third base, Lawrie won the Wilson Defensive Player of the Year at third base in 2012 alongside Adrian Beltre of the Texas Rangers. That year with the Toronto Blue Jays, he only committed 17 errors in 125 games and had a fielding percentage of .957.
Lawrie played his first four Major League Baseball seasons with the Blue Jays from 2011-2014. He then played with the Oakland Athletics in 2015 and White Sox in 2016.
Lawrie's sister Danielle is one of Canada's top women's softball players. She represented Canada at the 2008 Olympic Games in Beijing, and was the winning pitcher for Team Canada in a 9-2 win over the Netherlands. Danielle Lawrie could represent Canada in women's softball again at the 2020 Olympic Games in Tokyo.