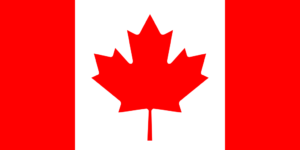 Kelsey Mitchell of Brandon, Manitoba won a bronze medal in a women's sprint track cycling World Cup competition in Hong Kong on Saturday. This was Mitchell's first career World Cup medal in track cycling according to Chloe Morrison of the Canadian Olympic Committee. 
Mitchell beat out Olena Starikova of the Ukraine two matches to one in a best of three competition for the bronze medal. Wai Sze Lee of Hong Kong won the gold medal and Emma Hinze of Germany won the silver medal.
In competing for the P2M team, Mitchell picked up 400 World Cup points. She is currently ranked 18th in the World Cup female elite sprint cycling standings with 1650 points.
In an interesting note, Mitchell has not always been a high performance cyclist. She previously played soccer, but was recruited by Cycling Canada through the Royal Bank of Canada Training Ground program.
This was Canada's first World Cup track cycling medal during the 2019-20 season. No Canadian cyclist got on the podium in the World Cup competitions in Minsk, Belarus from November 1-3 or in Glasgow, Scotland from November 8-10. Milton, Ontario will host a World Cup from January 24-26, 2020. The medal for Mitchell will give her confidence as she prepares for the 2020 Olympic Games in Tokyo.