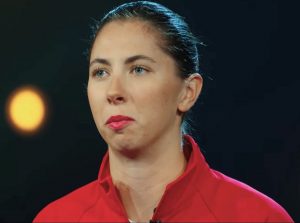 Canadian Olympic bronze medalist Katie Vincent of Mississauga, Ontario won three medals at the 2023 World Sprint Canoe Championships in Duisburg, Germany this past weekend. She finished first in the women's C1 500 metres on Sunday, the C1 5000 metres on Sunday, and bronze in the women's C2 500 metres on Saturday. Out of the three medals, the most significant medal was the C2 500 metres, because that is an Olympic event.
Vincent, who won the bronze medal in the women's C-2 500 metres at the 2020 Olympic Games in Tokyo in 2021 with Laurence Vincent Lapointe of Trois-Rivieres, Quebec, won her bronze medal with Sloan MacKenzie of Waverley, Nova Scotia. Vincent and MacKenzie posted a time of 1:52.956. Shixiao Xu and Mengya Sun of China won the gold medal with a time of 1:52.775. Anita Jacome and Maria Corbera of Spain won the silver medal with a time of 1:52.916. Vincent Lapointe and MacKenzie reached the podium by 2.587 seconds over Lisa Jahn and Hedi Kliemke of Germany, who finished in fourth place with a time of 1:55.543.
Vincent has now won 12 medals at the World Canoeing Championships. She has won nine gold medals and three bronze medals. The bronze medal on Saturday for Vincent and MacKenzie will give them confidence as they prepare for the 2024 Olympic Games in Paris.