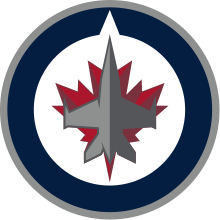 The Winnipeg Jets have won their first Stanley Cup Playoff game since the National Hockey League returned to Winnipeg for the 2012-13 season. On Wednesday, the Jets defeated the Minnesota Wild 3-2 in game one of their first round playoff series from the Bell MTS Place in Winnipeg.
The Jets won 19 playoff games during their first time in the NHL. The Jets, along with the Edmonton Oilers, Hartford Whalers and Quebec Nordiques moved from the World Hockey Association to the NHL in 1979. The Jets remained in Winnipeg until 1996 when they moved to Phoenix and became the Phoenix Coyotes.
In 2012, the Jets returned to the NHL when the Atlanta Thrashers moved to Canada. Over the last five seasons, the Jets only made the playoffs once. In 2015, they were swept in four straight games by the Anaheim Ducks.
In Winnipeg's win on Wednesday. seven different Jets recorded a point. Joe Morrow of Edmonton, Alberta scored the game winning goal at 12:47 of the third period from Nikolaj Ehlers to break a 2-2 tie. The other Canadian on the Jets to record a point on Wednesday was Mark Scheifele of Kitchener, Ontario, who opened the scoring at 17:36 of the second period.
The acquisition of Morrow has seemed to pay off for Winnipeg. Morrow opened his NHL career in Boston where he spent three seasons before signing with the Montreal Canadiens in the offseason. Then at the trade deadline on February 26, Morrow was traded from Montreal to Winnipeg for a fourth round draft pick in the 2018 NHL Entry Draft. On Wednesday, it was Morrow's explosive slapshot which made the difference. Game two of the series will take place in Winnipeg on Friday evening.