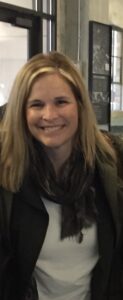 According to Donna Spencer of The Canadian Press on Tuesday, Canadian Olympic gold medalist Jennifer Jones of Winnipeg, Manitoba has now set the record for most career wins at the Scotties Tournament of Hearts with 153. Jones, who won the gold medal in women's curling at the 2014 Olympic Winter Games in Sochi, broke the record previously set by Colleen Jones of Halifax, Nova Scotia, when Manitoba defeated Newfoundland 6-5 in the morning draw from the 2021 Scotties Tournament of Hearts in Calgary, Alberta.
With the win, Manitoba has improved to a record of three wins and two losses. They were upset twice to begin the 2021 Canadian Women's Curling Championship. On Saturday, they were trounced 9-2 by Team Fleury, skipped by two-time Scotties champion Chelsea Carey of Winnipeg, and then on Sunday, was upset 5-4 by two-time World Seniors Curling Championship winner, Sherry Anderson of Saskatoon, Saskatchewan.
Pool B at this year's Scotties is tightly packed. Quebec, and the first Wildcard team skipped by Carey, are in first place at four wins and two losses. Then you find Jones and Anderson in a four-way tie for third place alongside British Columbia's Corryn Brown, and Suzanne Birt of Prince Edward Island.
In Pool A, there is a two-way tie for first place. Rachel Homan's Ontario team, and Kerri Einarson's Team Canada remain undefeated at five wins and zero losses.