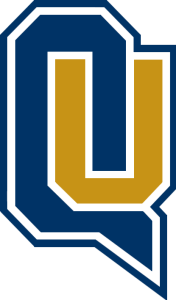 Jacob Quillan of Dartmouth, Nova Scotia scored the overtime winner on Saturday for Quinnipiac University. In the championship final of the Frozen Four, the National Collegiate Athletic Association men's hockey tournament from Tampa, Florida, Quillan scored from Zach Metsa and Sam Lipkin 10 seconds into the overtime period in a 3-2 Quinnipiac University Bobcats win over the University of Minnesota Golden Gophers. This was the first NCAA Men's Hockey Championship title for Quinnipiac University.
Quillan was one of two Canadians to score in the championship final. The other was left winger Christophe Tellier of Sherbrooke, Quebec, who scored at 7:41 of the second period to pull the Bobcats within a goal after trailing 2-0 at the time.
Quillan and Tellier were two of eight Canadians to play for the Bobcats in the final game. The other six were right winger Ethan De Jong of North Vancouver, British Columbia, forward Christophe Fillion of Sherbrooke, Quebec, defenseman Jayden Lee of North Vancouver, defenseman Charles-Alexis Legault of Kelowna, British Columbia, center Desi Burgart of Penticton, British Columbia, and goaltender Yaniv Perets of Dollard-des-Ormeaux, Quebec. Among the Canadians on the Bobcats, De Jong was the leading scorer as he had 19 goals and 21 assists for 40 points. Perets meanwhile has a remarkable 1.34 goals against average in three seasons with the Bobcats.