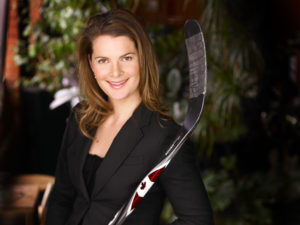 Halifax will be the host city of the 2020 Women's World Hockey Championship. In an announcement made by Hockey Canada on Tuesday, the majority of the games will be played at the Scotiabank Centre in Halifax with some games to be played at the Eastlink Community Centre in Truro, Nova Scotia.
This will be the second time the Women's World Hockey Championships will be in the province of Nova Scotia. The 2004 Women's World Hockey Championship took place in Halifax and Dartmouth, Nova Scotia. Canada won the gold medal by defeating the United States 2-0 in the championship game. Jennifer Botterill of Ottawa, Ontario was the most valuable player of the tournament. She led the tournament with eight assists and 11 points.
Canada has not won the Women's World Hockey Championship since 2012 in Burlington, Vermont. That year, Canada lost its opening game of the tournament by a score of 9-2 in one of the most lopsided games in the history of women's hockey between Canada and the United States. Remarkably, Canada bounced back with an impressive 5-4 win in the gold medal game. Caroline Ouellette of Montreal, Quebec scored the overtime winner. The 2019 Women's World Hockey Championship will be played in Espoo, Finland from April 7 to April 13.