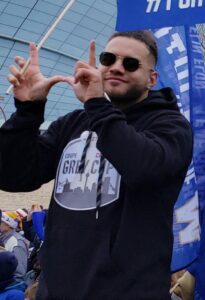 We now know the two teams that will play in the 2023 Grey Cup at Tim Hortons Field in Hamilton, Ontario. On Saturday, the Montreal Alouettes beat the Toronto Argonauts 38-17 at the Bank of Montreal Field in Toronto, Ontario in the Eastern Final. Then in the Western Final, the Winnipeg Blue Bombers beat the British Columbia Lions 24-13 at Investors Group Field in Winnipeg, Manitoba.
In the Eastern Final, the Argonauts turned the football over nine times. The Alouettes got off to a fantastic start as defensive back Marc-Antoine Dequoy of Montreal, Quebec had a 101-yard interception return for a touchdown. Then, Jeshrun Antwi of Calgary, Alberta had a 12-yard touchdown to close out the scoring with one minute and 45 seconds left in the fourth quarter. Antwi finished the game with three rushes for 16 rushing yards. The Alouettes are going to the Grey Cup despite only 69 rushing yards and 175 passing yards the entire game.
In the Western Final, the Blue Bombers also had two touchdowns from Canadians. Running back Brady Oliveira of Winnipeg, Manitoba had an eight-yard run with four minutes and 29 seconds left in the first quarter to put the Blue Bombers up 7-3. Then Nick Hallett of London, Ontario had a 15-yard fumble recovery for a touchdown with nine minutes and 39 seconds left in the first half to put the Blue Bombers up 15-3. Oliveira finished the game with 21 rushes for 109 rushing yards, and two catches for 15 yards.