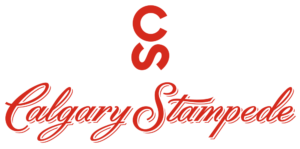 Marcos Gloria of Edmonton, Alberta became the 2018 Calgary Stampede champion in bull riding on Sunday. In an interesting competition, it took two rounds among the final four to settle a champion.
Gloria, Ty Wallace of Collbran, Colorado, Joe Frost of Randlett, Utah and Fabiano Vieira of Perola, Brazil were each bucked off their horse during the first round of the finals on Sunday. Due to the fact all four cowboys could not stay on their bull for eight seconds, none could post a score. In the second round, Gloria was the only cowboy who stayed on his horse for eight seconds and had a score of 76 points on the bull Rattler to be declared the champion.
The fact that Gloria competed in the second round was surprising. In the first round, he suffered what appeared to be a serious leg injury after being stepped on by the bull Happy Camper. Even though Gloria was born in Brazil, he now lives in Edmonton and was representing Canada at the 2018 Calgary Stampede.
Meanwhile in the chuckwagon racing, Kurt Bensmiller of Dewberry, Alberta was the 2018 Rangeland Derby champion. Bensmiller was the top chuckwagon racer at the Calgary Stampede for the fourth time in the last five years. He previously won in 2014, 2015 and 2017.